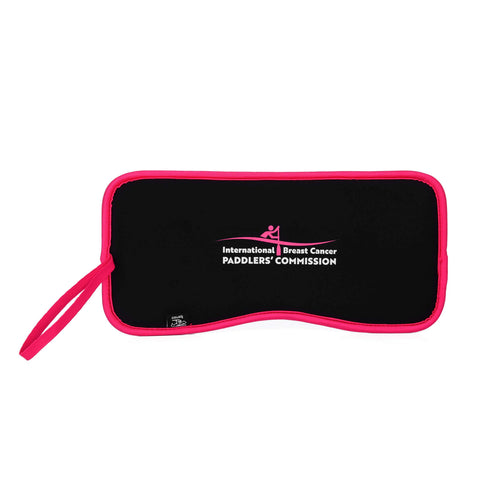 IBCPC Dragon Boat Seat Pad – New Improved Version That Increases Comfort and Doesn't Slip
Hornet Watersports is proud to announce an exciting new partnership with the International Breast Cancer Paddlers' Commission (IBCPC).  
Hornet Watersports, one of the leading suppliers of dragon boat equipment, has developed a product line in partnership with the IBCPC. A portion of the sales proceeds of all Hornet IBCPC branded products will go towards helping IBCPC's mandate to encourage the establishment of breast cancer dragon boat teams worldwide, within the framework of participation and inclusiveness. IBCPC supports the development of recreational dragon boat paddling as a contribution to a healthy life-style for those diagnosed with breast cancer.
To continue the product line, we are proud to launch the IBCPC Hornet Seat Pad with the following features: 
MADE FOR DRAGON BOAT- This cushion was designed to fit most dragon boat seats
ANTI-SLIP TECHNOLOGY- The bottom side of the cushion is covered with a new, extra strong anti-slip fabric, so it's able to stay in place even during intense races and training
SPORTS GRADE SBR CORE- The combination of SBR and neoprene in this cushion gives you just the right amount of cushion and firmness to support you during your rowing sessions
IDEAL SIZE- 12.6" long x 5.7" side (1/2" thick)